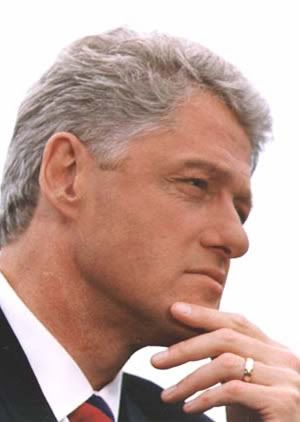 I've been reflecting lately on how marketing works in the world of CBA publishing.
I want to preface this post by saying that I believe in the mission of inspirational publishing, and that's why I write books for this market. I believe there must be a place where books with a Christian worldview and Christian characters will not be rejected out-of-hand, as they are in many secular markets.
But today, I want to talk about the nuts and bolts, the aspects of CBA publishing that have nothing to do with message and everything to do with the non-missional side of publishing. Because like it or not, there are moments when who we are as writers may come into conflict with the necessities of business. It happens in every industry, because businesses are part of the world and can't always be ideal.
So here is a very practical post about the everyday experience of CBA publishing, setting its mission aside for the moment.
CBA publishing is somewhat different from mainstream publishing because the circle of publishers and writers--and even readers--is so much smaller.
This has advantages and disadvantages.
The chief advantage is that it may be easier to break in because it's a smaller market.
The chief disadvantage is that one's personal popularity in CBA circles is likely to affect success. As people will sometimes say it, "It's a family, it's a small world."
Some people may not consider the influence of personal popularity a disadvantage. Some people are natural politicians: good at persuading and charming others, good at never saying anything disturbing or out of place.
And popularity is not necessarily a bad thing--sometimes it is earned by the truly compassionate, the truly good, the truly unselfish.
But popularity also has another face: the face of the Politician.
The Politician may be a likeable person, and may have many sincere virtues, but what distinguishes the Politician from others (for the purposes of my post here) is that his chief concern is popularity. It outweighs all other factors in most situations. The Politician always considers first and foremost how an action will LOOK to others, because that is the most important factor in remaining popular. And that's why, in the political world, some people have become popular and then been unmasked as imposters. Because Popularity does not always represent Truth.
Which brings me to my point.
Everybody knows that if you want to be popular, it's usually a good idea not to tell the
whole
truth. Truth is hard. Truth challenges. And most people are more likely to gravitate towards people who make them feel good. Popularity
tends
to be feel-good, not challenging. That's why Jesus appealed to some but not all. That's why he ended up on a cross.
So here's the problem, for most writers.
A
good
writer is the opposite of a Politician. A
good
writer values Truth, first and foremost.
But the Politician is more likely to succeed, in a world dominated by self-marketing, because writers who value Truth first have a natural tendency to dislike politicking, with its emphasis on superficiality and saying the right thing rather than the true thing.
And though the Politician may be successful, and may be a nice person, his work is less likely to tell challenging truths. To preserve his popularity, the Politician will tell the 'nice' challenging truths, the ones that appear deep but don't really stir at the deepest levels. Because when Truth gets powerful, it divides as well as uniting. This is why some editors will 'blandify' the work of their authors. They see it as their job, in order to make the author as popular as possible. (I'm so blessed that my editor doesn't blandify!) Every now and then, a challenging book will break out, but it's more likely to happen to a feel-good book that doesn't contain anything controversial. This book won't be very realistic, because reality is intrinsically controversial, no matter how faith-infused your worldview.
I have over-simplified in this post, admittedly. People come in all kinds of gradations between valuing truth and valuing popularity. But I wanted to bring up the point because at heart, I'm a Truthteller, and that's why I'm a writer. And so I want to know what you think of this tension between popularity, marketing, and truthtelling. Because having learned a few things in my time behind the scenes in publishing about the difference between appearances and reality, I haven't yet seen anyone talk about it.
How does this affect you? How do you handle the occasional conflict between Truth and the desire to be popular? How do you handle it in your writing?